← Back to all articles
How hiring a Virtual Voice Agent can boost your business's productivity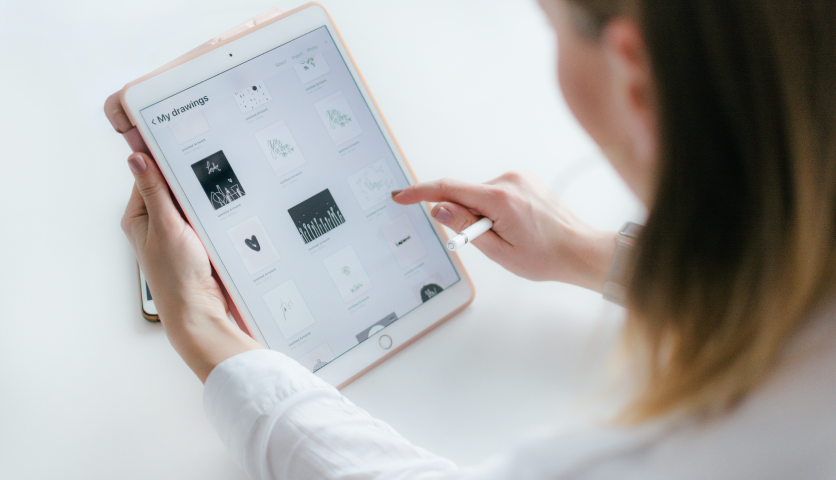 Virtual Voice Agents revolutionize b2c communications and help businesses scale worldwide. They efficiently handle conversations and respond in a human-like manner, helping customers avoid waiting for minutes to connect with an agent or navigate through complex IVR menus. Here is a closer look at specific use cases for virtual voice assistants.
Say 'Goodbye' to IVR
Voice Assistants can be used to help customers take an order, make a doctor's appointment, upgrade their account or change the details such as delivery address. The JIQ Conversational AI Platform is powered by a unique combination of technologies that allow customers to ask questions freely and get an instant answer, without having to use specific keywords.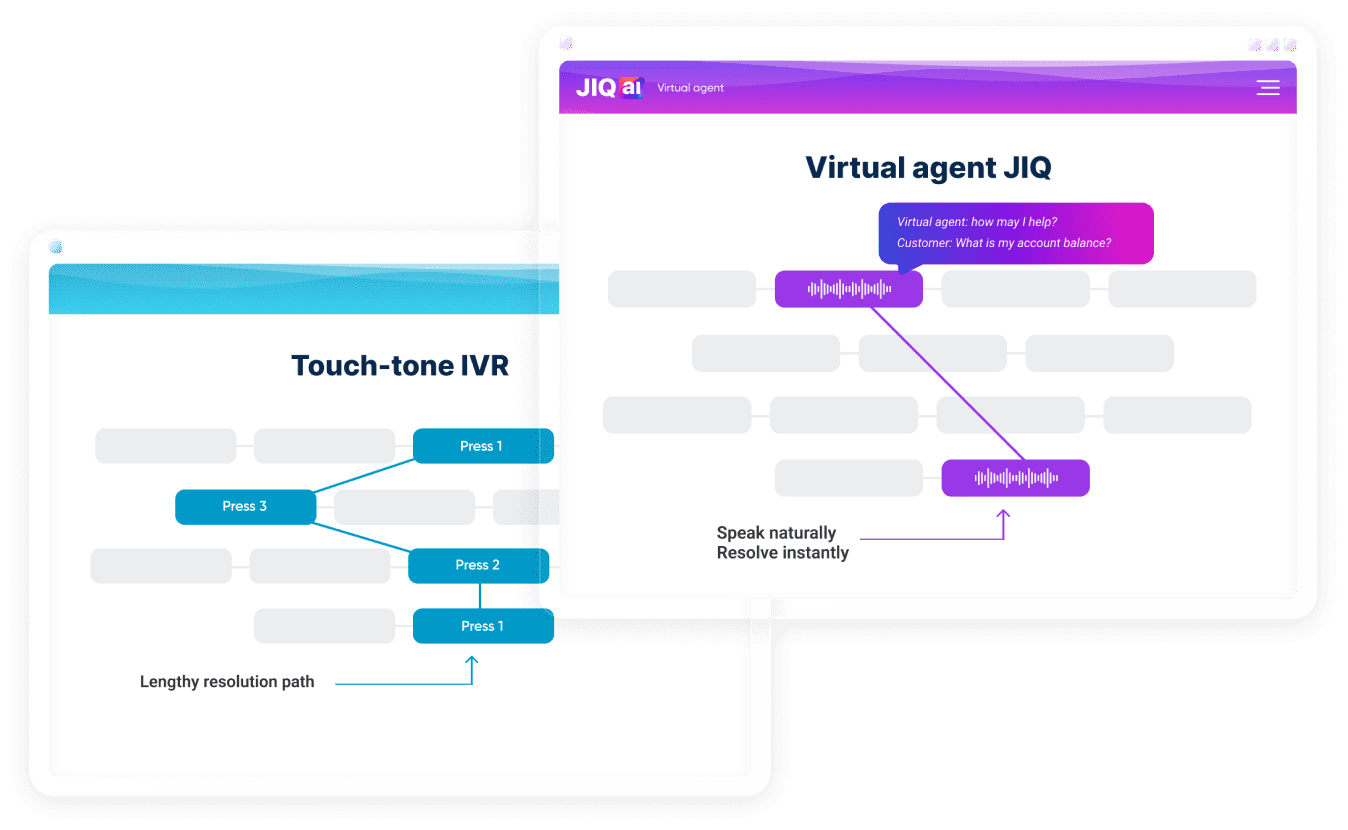 This solution is a win-win for businesses and customers. Your clients will avoid listening to long and twisted IVRs, repeating requests, or being transferred among managers, and your business will cut operational telephony costs, free up managers' time and leave no call abandoned.
The Voice Agent integrates with your infrastructure to identify callers, fill real-time updates and make edits directly on your backend. It also informs customers about pricing and guides them through billing and payment options in the same way a live agent would.
Customer Service
Businesses constantly figure out how they can improve customer service and make interactions with clients more satisfying. Virtual Voice Agents come in handy when you need to inform about order validation or incoming delivery, contact for appointment reminders, provide support information, and route customer requests.
Voice assistant helps your company cope with a wide diversity of customer demands, maintaining a high availability by handling a high load of customer calls.
Telemarketing and Cross-Sales
Have your team members ever faced frustration while they have to make repeated cold calls just to face rejection within seconds? Putting Voice assistants on the table allows your business to make it more efficient. It helps your business grow awareness about new products, services, or special offers to existing customers and potential new ones. This solution is useful for banks, telecommunications, insurance, MFC companies, the e-commerce industry, and marketplaces.
Virtual Voice Agents analyze entire phrases and allow interruptions to provide flexible and empathic conversation scenarios. They can choose the perfect time of the day for calling and reaching prospects outside of regular working hours. Voice assistants are trained in such a way to perfectly match your unique brand message and campaign goals that look like having your best agent on every call.
Marketing Surveys
Companies strive to know their customers better and get a deeper understanding of their behavior and decision-making process because this information is key for developing new products and evolving marketing strategies.
Focus groups and face-to-face interviews might be time-consuming and expensive when using voice agents for NPS and CSI surveys is a cost-effective solution for your business. With Voice Agents, you can quickly test marketing hypotheses and get structured results. It conducts surveys at the rate of 200 calls per second, collecting meaningful information about your clients and assessing the quality of services provided.
HR agent for mass recruitment tasks
Finding a perfect new team member for a company in a limited time frame and budget can become a challenge for recruiting teams and HR agencies. From the first contact with a candidate to the preliminary interview, voice agents can free up the human resources of the HR department.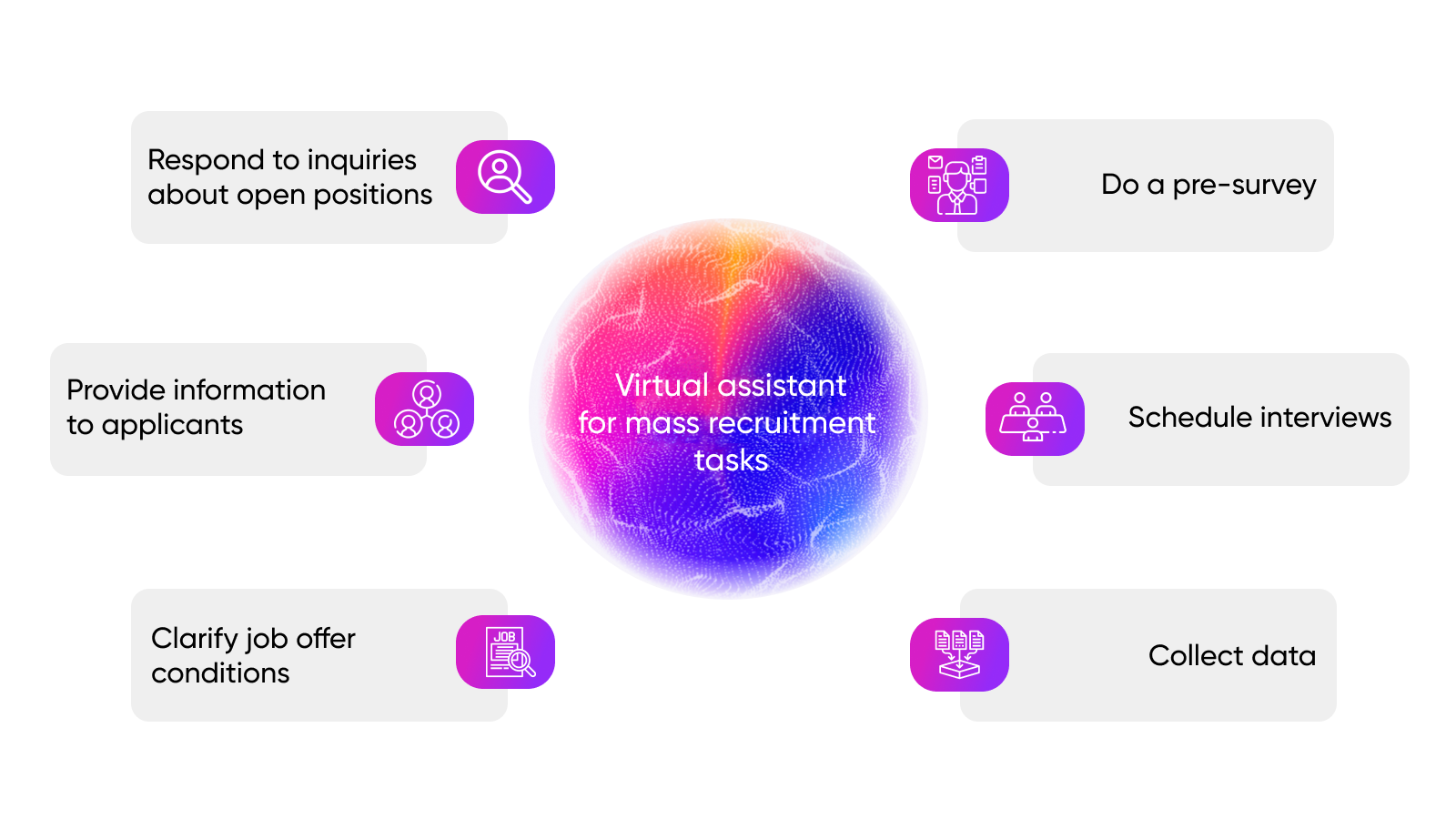 They can respond to inquiries about open positions, provide information to applicants, do a pre-survey, clarify job offer conditions, schedule interviews, collect data, and transfer the information to your internal systems. Virtual voice assistants lead a candidate throughout the entire process, saving HR teams time, but their increased efficiency also results in significant cost savings.
Debt Collection
From pre-collection to debt restructuring and information updates, virtual voice collector provides companies with more flexibility and helps reach more clients without increasing the headcount. Instead of having a large team of agents makes telephone calls, a Voice Agent can do the same–and do it at scale!
It handles multiple calls simultaneously, which leads to increasing the number of paid receivables. The Virtual Voice Agent uses natural language understanding (NLU) technology to maintain a meaningful human-like dialog, protecting your team from mental draining and saving time for more complex tasks.
Voice assistant covers a large variety of tasks such as identification of the debtor and using personal data, reminding about upcoming payments or overdue debt and the amount of it. It can handle objections and motivate your client for early repayment. Moreover, the agent can fix promises and the reasons for rejection and add this information to your internal system.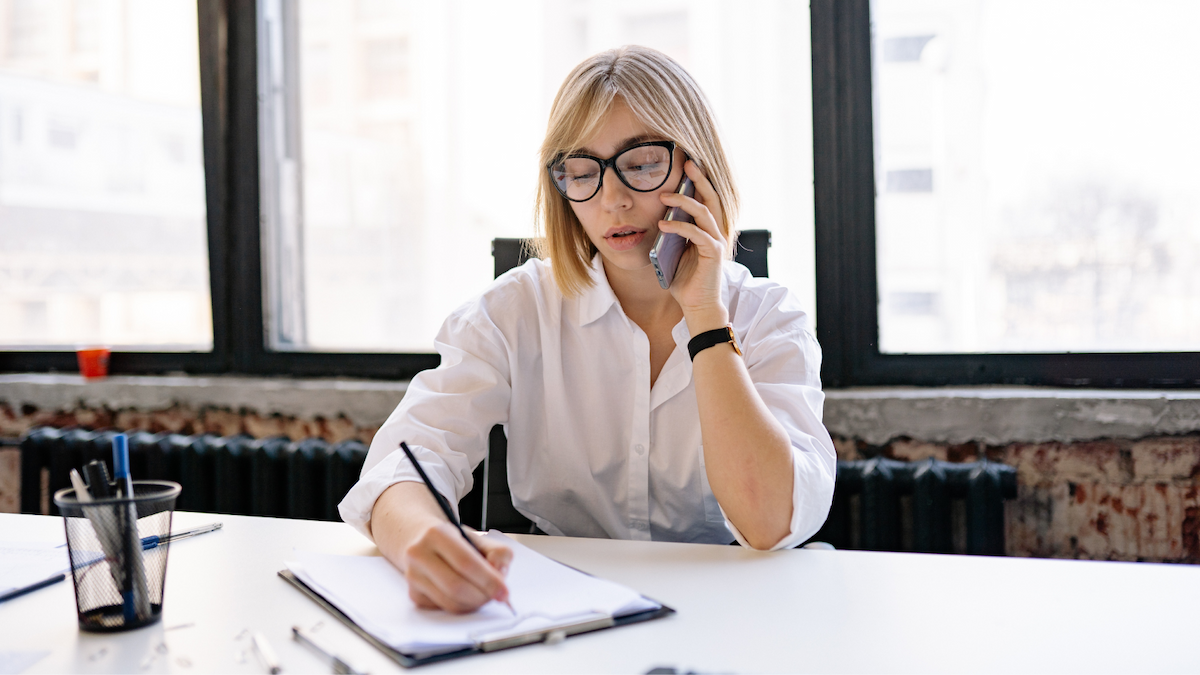 The next generation of voicemail: try your own AI Secretary for FREE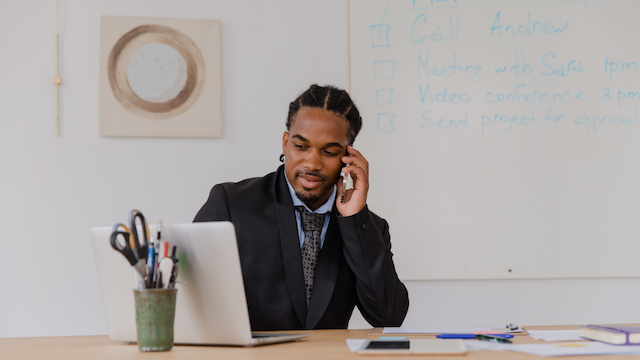 20 types of calls that can be automated...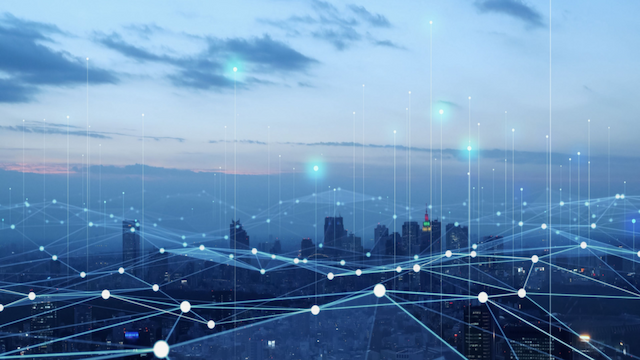 5 use cases for Voice AI in Telecom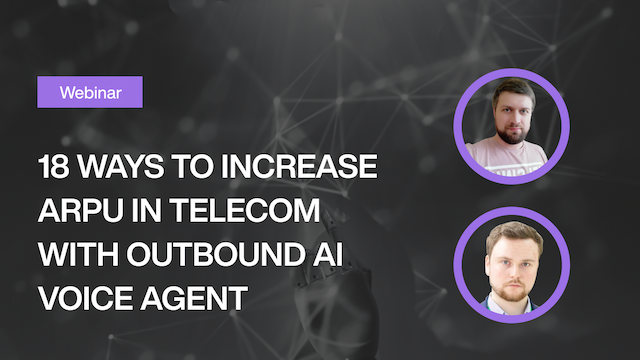 18 ways to increase ARPU in Telco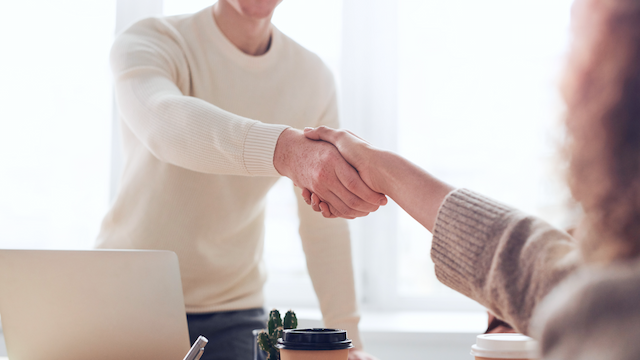 What to Consider When Generating Client'...