Answer calls and take messages with AI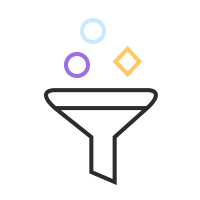 Stop lose leads due to missed calls and failed callbacks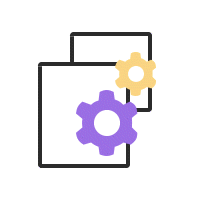 Get structured information about a caller and a call reason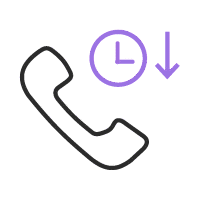 Save time on processing voicemails and incoming calls
The AI behind a better customer experience
JIQ AI Secretary utilizes speech recognition, speech synthesis, and Natural Language Understanding technology to replace soulless answering machine with human-like assistant.
Virtual Voice Secretary asks and answers questions in a human-like manner relevant to your type of business and generates a detailed and brief summary after each call.
Listen how AI Secretary interacts with a caller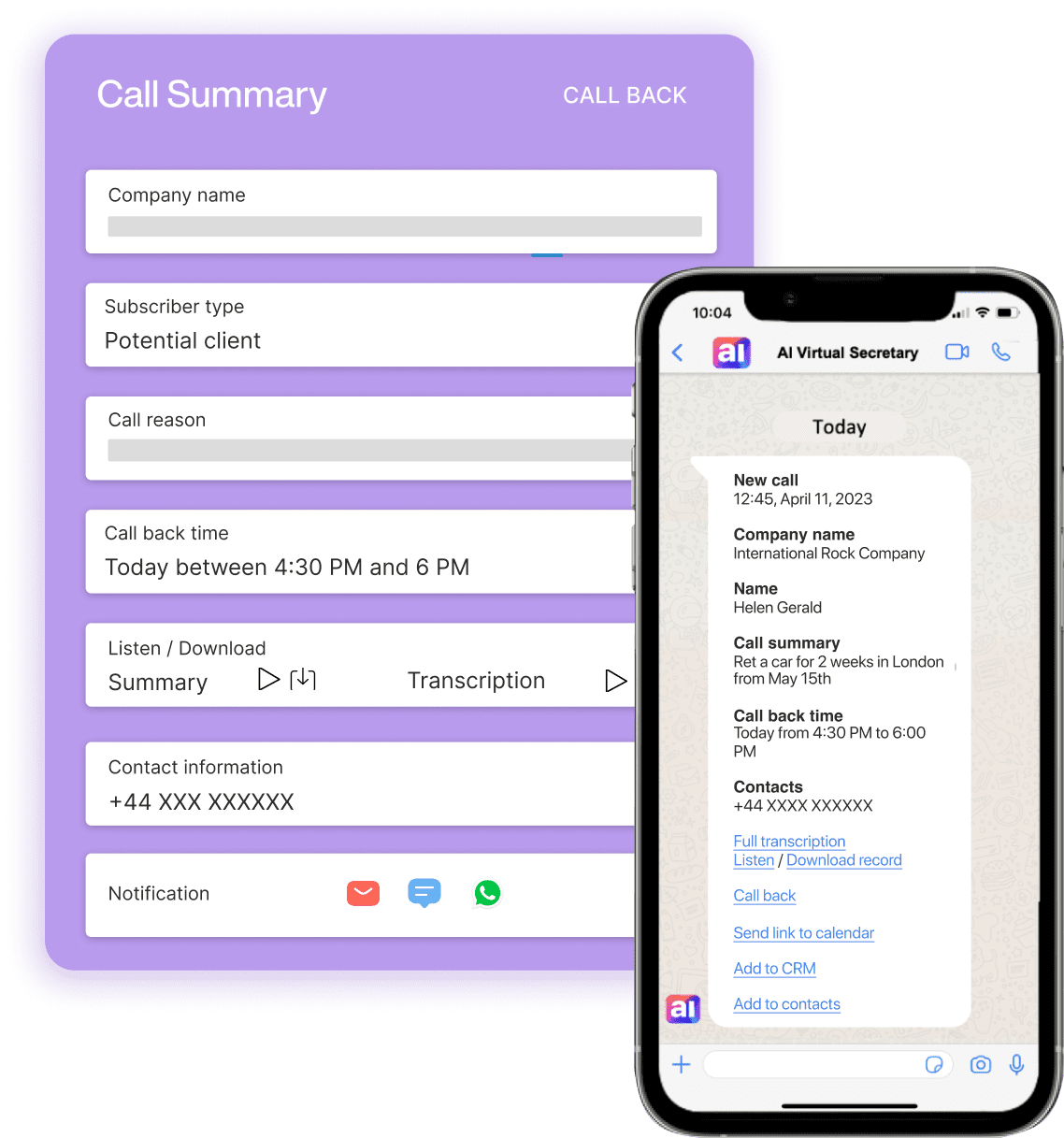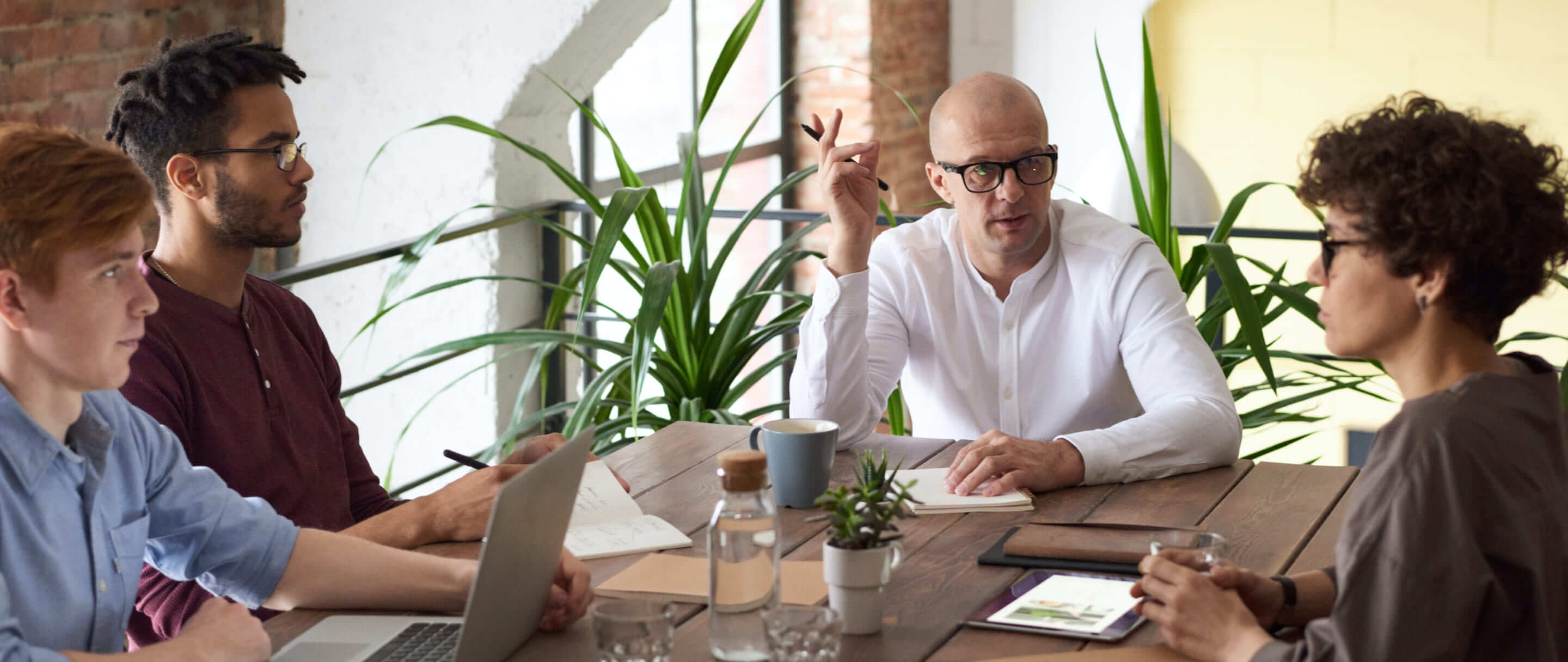 Answer calls when you're busy
Detailed summary after each call
When the call ends, you will receive the caller's contact information, the call reason, and any specific requests or actions that need to be taken.
Calendar sync
The AI Virtual Secretary can also schedule meetings and tasks based on the information gathered during the call.
Integration channels
Our AI agent forwards summaries to the channels of your choice, including CRM, e-mail, messengers or your personal account.
Tailored script
User-friendly Editor lets you manage the script to adjust to your individual and business needs.
Activation triggers
Easily set up events and periods when AI Virtual Secretary is activated.
Step forward with the next generation of voicemail
Send us project details and we will demonstrate the functionality and advise how to solve the problem with AI Agent